Community Bank Climate Risk Analytics
Make no mistake about it: Bank regulators, members of Congress, and other financial overseers are concerned about the impact of climate change on banks of all sizes. And they want banks to do something about it.
Invictus has developed a simple suite of climate risk analytics that community banks can use as a starting point. These initial analytics will provide community banks insights into the physical risks their banks may face from climate change, as well as help launch valuable discussions in the boardroom and with bank examiners.
Using loan-level data, the Portfolio Weather Event Risk Analysis (PoWER)™ maps specific climate risks to geographic markets and displays them visually, allowing the C-Suite, boards, shareholders and regulators to see the potential impact on your bank.
The regulatory pressure on community banks to show they understand how climate change will affect their banks is only going to increase in the years ahead. Although regulators are focusing first on the largest, systemically important banks, they have made it clear that the issue will "trickle down" to community banks. Our white paper explores the state of climate risk regulation and gives community banks a road map for how to get ready for climate change risk management before it is mandated.
Understand potential climate risks within your lending portfolio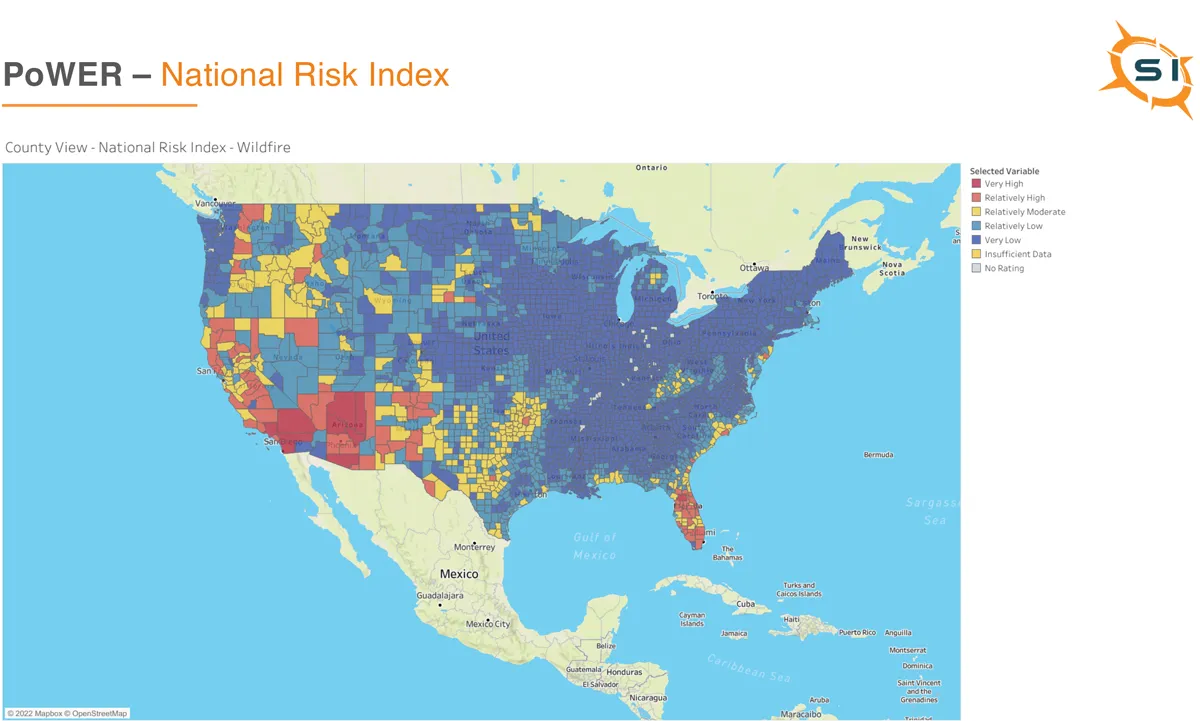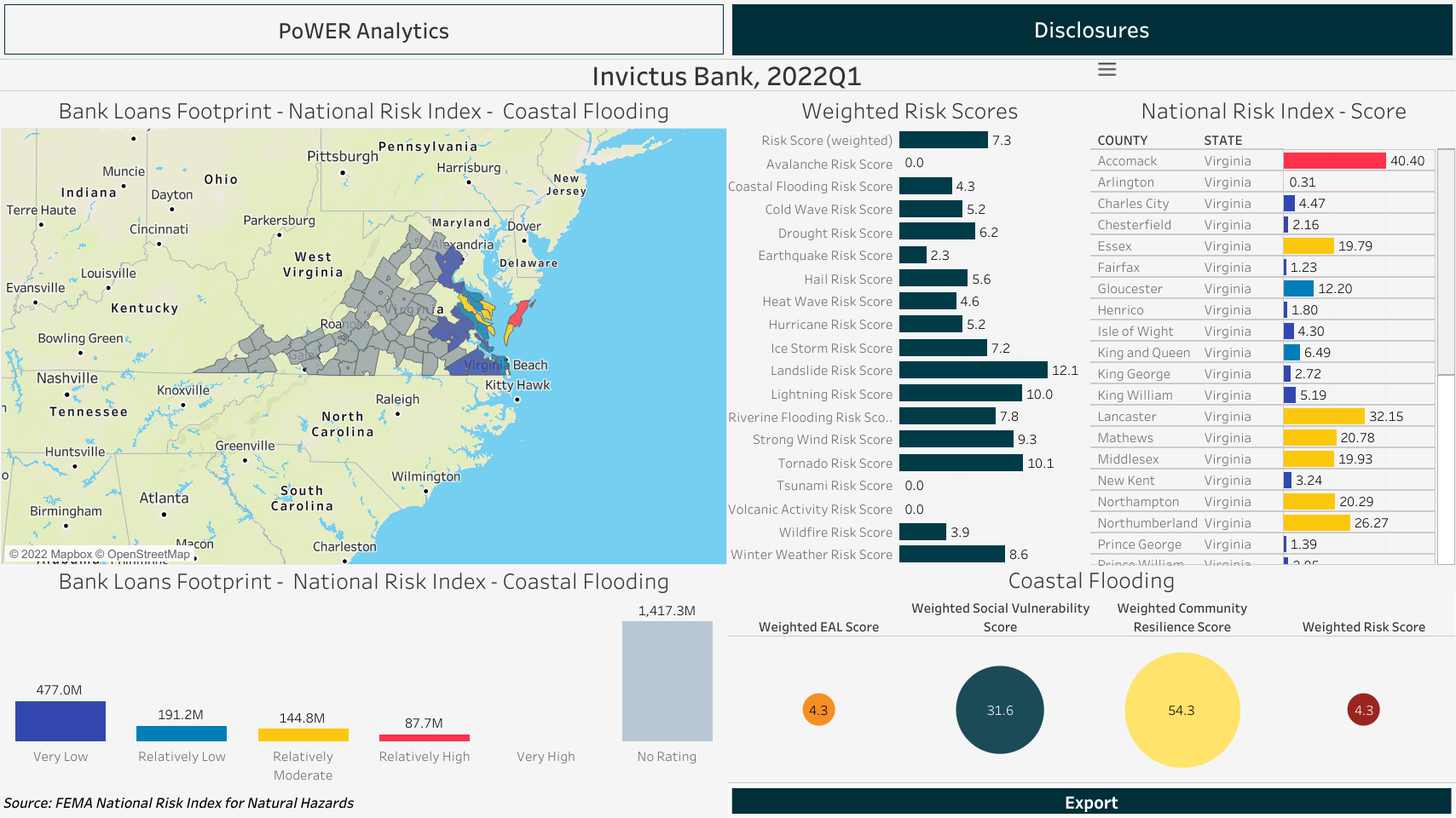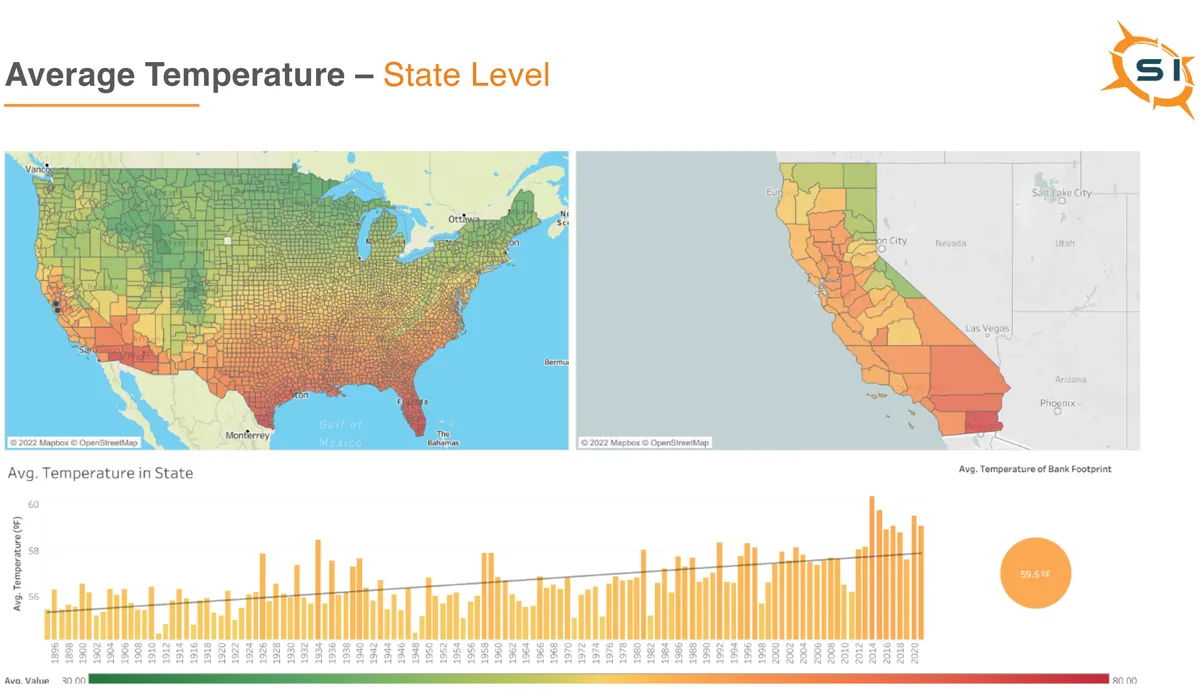 PoWER™ - Weather Event Risk
This simple suite of climate risk analytics provides a perfect starting point for Community Banks to begin understanding their exposure to possible weather events related to climate change. Focusing on "physical risk" this tool will allow you to have meaningful discussions with bank examiners and within the board room.
Using loan-level data, the Portfolio Weather Event Risk (PoWER)™ analysis maps specific climate risks to your geographic markets and provides a visual representation of possible "physical risks" allowing anyone to understand the bank's potential exposure and providing for an avenue to manage it.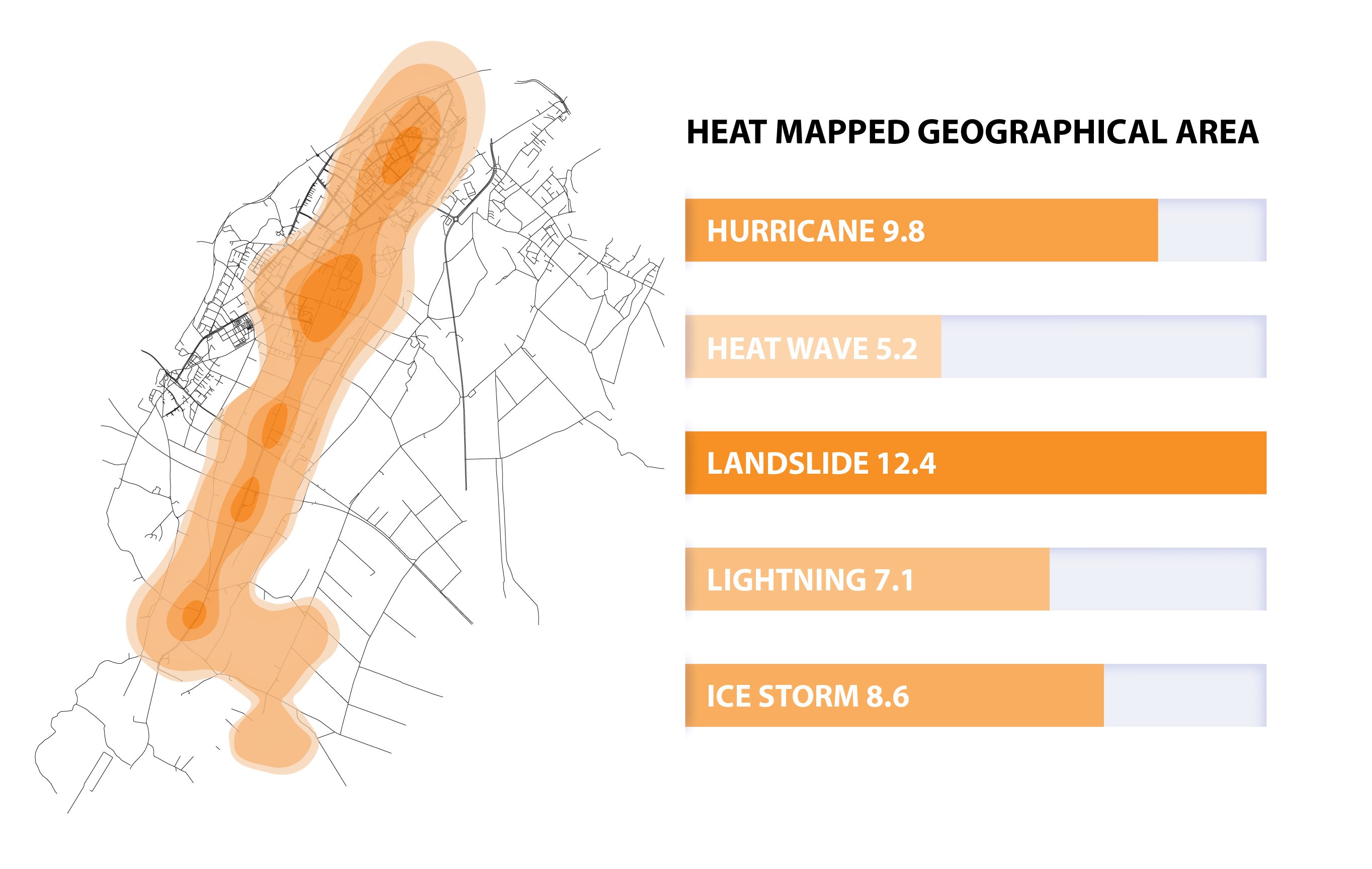 Frequently asked questions
Bank regulators expect banks of all sizes to begin understanding their climate risks. This system is designed to help set the regulatory agenda for community and regional banks. It enables banks to quickly show examiners, boards, and investors a visual portrait of the climate risks in your portfolio and footprint.

This tool allows you to better understand your bank's exposure to extreme weather events and natural hazards. You can use this information to inform your lending practices and strategic decision making to better account for unseen risk as well as hidden opportunity.

You can use the reports from this system to help craft your climate disclosures - particularly pertaining to the bank's exposures stemming from extreme weather events. We're always monitoring what larger institutions are expected to do and strive to capture this kind of information within PoWER™.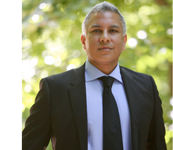 Avik Ray
Director of Climate Risk Analytics
To learn more about this product, please schedule a meeting below.