Invictus Liquidity Analytics
"Big Bank" liquidity analysis built for Community Bankers.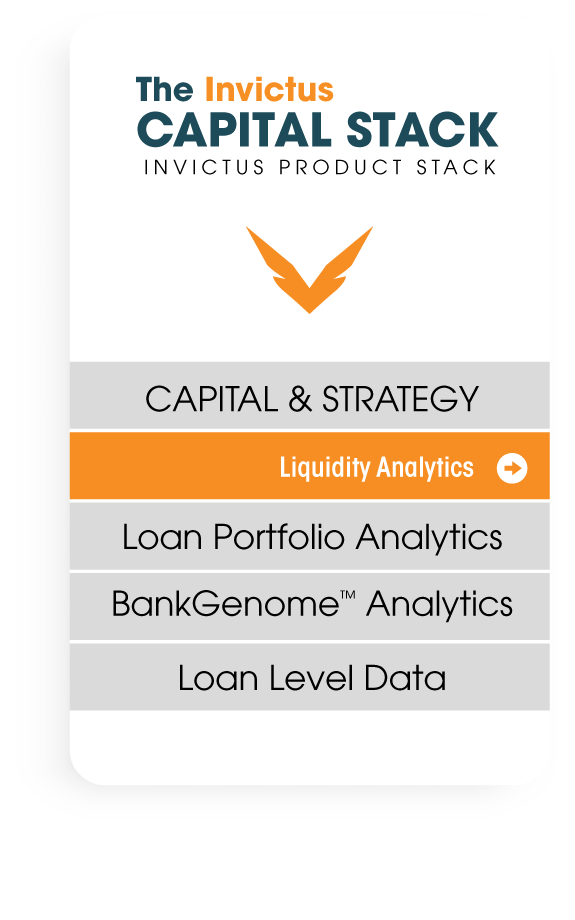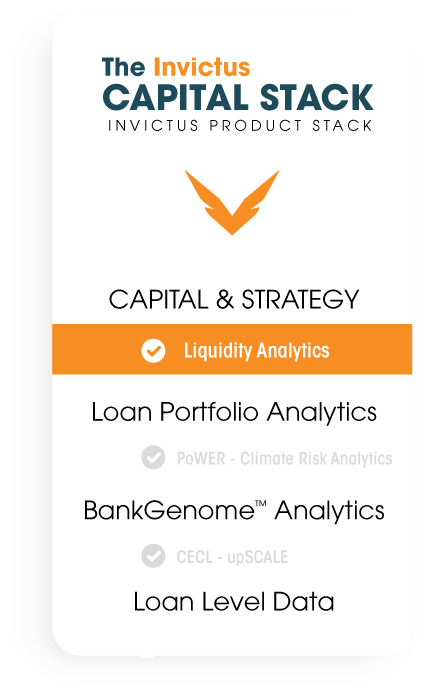 Invictus Liquidity Analytics
Liquidity risk is the risk to a bank's earnings and capital arising from its ability to meet obligations when they fall due without incurring unacceptable losses.

Explore open positions
Hold your liquidity to the highest standard - deploy the Liquidity Coverage Ratio (LCR) test.
On balance sheet liquidity is king in the modern era. Get ahead of the regulatory pressure and test your bank against the framework used by the largest financial institutions in the world.

This product will:
Allow management to construct strategies that insulate the bank from liquidity risks.

Focus on the structure, composition, and maturity spectrum of the investment portfolio.

Outline the impact of deposit types, maturities, and customer types on the bank's liquidity position in the event of a short-term liquidity crunch.

Liquidity Risk should be at the heart of your bank's risk management framework.
Time and again we see institutions with strong business models and powerful earnings profiles collapse under the immense gravity of liquidity crises. In post-mortem regulatory analysis we find that many of these institutions either:


Failed to address liquidity shortfalls highlighted by their existing liquidity risk management practices or
Performed ineffective liquidity analysis techniques.
Invictus's liquidity risk analysis utilizes techniques deployed by the largest financial institutions but adheres faithfully to the most important aspects of liquidity risk management by testing your High Quality Liquid Assets (HQLA)

The regulatory landscape is sloping towards "on balance sheet" liquidity resources as opposed to relying on available credit lines. Invictus constructs a modified liquidity coverage ratio to provide management with both strategic and tactical information for liquidity purposes. As your partner, we will challenge management to objectively evaluate and address existing and future liquidity risks.